older puppies
Liberty X Jack (BUDDY) SOLD
Puppy Below born 2/1/18
Likely to mature 30-38 lbs

Way sweet boy

He is started on crate and leash training and loves to follow us around the farm. He is a total love and will likely do best in a quiet, country environment as there is nothing city like out here. They just are not acclimated to the city once they have lived here this long.
$1800 including shipping, crate, rabies. Ready to ship after 10/22. It typically takes up to a week to get the flight and health prepared to ship.
See him in the parent videos ......one of the last two videos he snuck in. We are calling him Buddy. :)He is so adorable! We decided to use him for just one litter with Missy. They make a great couple! He is ready to go any time now. ;) PENDING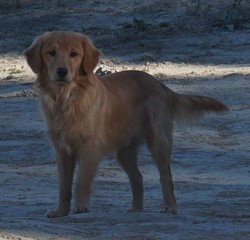 **Add a training package to one of our older pups for a better start/transition!!! **
We can alter the puppy training package a bit to help suit your lifestyle.